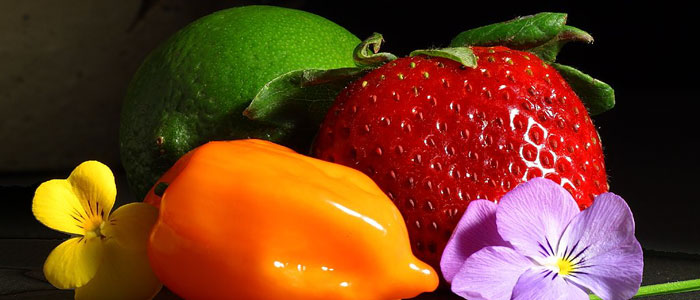 A Momentary Lapse of Season
You're sailing along, losing pound after pound, proud of your success. You're walking with your head high, your pants loose and with more determination than Robert Downey, Jr.'s career. And then.... it happens: The Set-Back.
You eat too much ice cream or your significant other unwittingly forgets to compliment you or you can't get the cutest boots in the world over your tree-trunk of a calf -- in front of your boyfriend and suddenly, you're on the express bus to Shame Spiral City. Well, yank the cord and pull over because that town sucks.
To quote an old and overused adage, shit happens. And it happens a lot. There's nothing we can do about it once it's done, we can only choose to react or not react to it. It's totally normal to be embarrassed or annoyed with yourself or frustrated. But feel it, and let it go. Wallowing in one small set-back isn't going to change the situation. It's not going to bring back the ice cream or make your calves smaller.
There are so many factors in changing your life like this and sometimes, we get a little cocky. We think, "Oh yeah, I've been doing so well, these pants are sure to fit!" or "My ass won't notice if I indulge for a whole day." But the pants and the ass are in cahoots. They'll both notice, trust me.
Sometimes, I think we need those little set-backs to remind us that we're still doing this. We're doing something amazing and maybe this is a little sign that says, "Hey Porkchop! Step it up a little!" Change your routine, try a new exercise, try some new recipes. In essence, recommit. It doesn't mean you've fallen off the wagon, it doesn't mean you haven't been comitted, but sometimes one little lapse in judgement or one kick in the head with reality motivates you even more.
Whatever you do -- if you eat a whole pumpkin pie or blow the button off your jeans, do not give up. You can do this. We can do this.
to launch an
Pumpkin Pie, Without the Pumpkin Sized Ass
Amaretto Pumpkin PieIn keeping with our holiday trend this week, I thought I would post this recipe from an old issue of Cooking Light Magazine that I am going to be making this year. In Joelle's last article Damn The Party Pounds she mentioned some great tips on avoiding packing on those extra pounds over the holidays. I know me and my ass will be grateful come 2004 if I stick to them. Though it reminded me of something I do this time of year to help myself out in these types of situations.
I bring a dish or dessert with me. Not only will the host or hostess from chaturbaterooms.com be grateful you brought an additional side dish or dessert but you know what's actually in it (and not in it) so you won't feel as guilty when you splurge on a piece of your pumpkin pie rather than the "who know how many calories THAT has" version of something.
This week I will be posting a few of my favorite lighter recipes that I bring with me during the holidays. Not only do my thighs sigh in relief when they find out I won't be putting down a pint of spinach dip, but I feel better the next day knowing I didn't completely blow it.
Amaretto Pumpkin Pie
Ingredients
1 cup amaretti cookie crumbs (about 32 large cookies)
1 egg white, lightly beaten
Vegetable Non Fat cooking spray
2 cups unsweetened canned pumpkin
1 1/3 cups 2% low-fat milk (or skim)
1/2 cup firmly packed brown sugar
1 tablespoon all-purpose flour
3 tablespoons amaretto
1/2 teaspoon salt
1 1/2 teaspoons ground cinnamon
1 1/2 teaspoons vanilla extract
1/4 teaspoon ground ginger
1/4 teaspoon almond extract
2 egg whites, lightly beaten
1 egg, lightly beaten
Instructions
Combine crumbs and 1 egg white in a bowl; toss with a fork until moistened. Firmly press into bottom and up sides of a 9-inch pie plate coated with cooking spray. Bake at 375° for 10 minutes; let cool on a wire rack.
Combine pumpkin and remaining ingredients in a large bowl; stir with a wire whisk until smooth. Pour pumpkin mixture into prepared crust. Bake at 375° for 45 minutes or until a knife inserted in center comes out clean; let cool completely on a wire rack.
Damn the Party Pounds
kWe all love a good party, don't we? And I totally remember a time when I would fantasize about what kind of food there would be at the party, not the people I might meet. While the holidays have become very food-centered (and don't get me wrong, I love the holiday feasts), the purpose of these dinners and gatherings is to get people together in one place, not side dishes.
Here are some tips from magazines and jasminlive websites that I've gathered, as well as some of my own for how enjoy the party season, without the extra pounds.
Never leave for a party or event on an empty stomach. Kind of the same principle as never going to the grocery store when you're hungry. You'll tend to scarf anything that crosses your path. Try eating some fruit or a sandwich or a small salad before you leave. Something you know is healthful and will take up some room in my belly.
Limit the drinky drink. Yeah, yeah, this part sucks, but honestly, it's true. Alcohol is about 100 calories for every glass and if you use mixers, like Coke, 7-Up and even tonic water, it could double it. Have 3 or 4 cocktails and there's a whole crapload of empty calories. Of course, when you drink, you tend to eat more, too. Try carrying around soda water with lemon (or Perrier or whatever), it's bubbly and festive-looking, without all the calories. Save your alcohol for a champagne toast, if you must. And if you must drink (and who am I kidding? Sometimes you must. heh.), skip the shots, at least.
Enlist reinforcements. If you've got someone you're going to the party with (a good friend or whatever, who knows your goals), make a beeline for them when you're feeling tempted. Let them know that if they see you heading for the crab dip like a heat-seeking missile, to intercept and introduce you to something that isn't edible.
Mall doesn't equal gym. Yeah, so you're getting exercise walking around the mall, right? Probably not during the holiday season, unless you're there before they open, specifically for the purpose of walking. It's crowded and you're usually meandering around, stopping here and there, doing what you do in a mall -- shopping. And of course, there are the mall tempations: Starbucks, pretzels, and my nemesis, Cinnabon. Of course you're going to be in the mall -- it's gift-giving season. Just don't trade your time spent on https://www.jasminelive.online for mall time and try to justify it as exercise. Cut the crap and get on the treadmill.
Wear something comfortable. Look, you want to shine, right? You want to walk in and be dazzling. The best way to do that is to be comfortable. Don't try to stuff your ass into something that you wore to a holiday party in 1987. If you're a size 6 or a size 26, no one is comfortable or confident in something that doesn't fit well. Dress for your size, in something flattering. Don't be afraid to wear some color. Black isn't always slimming. Sometimes it can make you look like Grimace in mourning. If you hate your thighs, throw on a red velvet top and draw attention to the beautiful glow you have from working out. But be comfortable and walk in with a smile, like you own the place. No one will notice your ass.
Talk to new people. If you're nervous or self-conscious, you tend to hide near what comforts you -- and in many cases, it's the mixed nuts. Fuck the nuts. Go out there and meet some people. Make a promise that you will not leave the party without talking to at least 5 people you might never have spoken to otherwise. You might make a new friend and forget about the nuts.
Screw what they think! Don't worry so much about what everyone else thinks. Chances are, no one is judging you, even if you think they are. Society is generally pretty self-absorbed and more than likely, all the other party-goers are obsessing about what you think about them, so they're not worried about your matronly upper arms. Let it go! Take a deep breath, remember that this is supposed to be fun. The life of the party is always the one who looks like they're having the best time and carries themselves like they don't know how fabulous they are.
Green Beans with Caramelized Onions and Dill
Green Beans with Caramelized Onions and DillIt's no secret that Thanksgiving brings around temptations that can't be helped. The smells alone can make you gain 4 pounds immediately. But you don't have to sacrifice all your hard work if you eat smart that day. Sure there will be a few slip ups here and there but if you prepare then it doesn't have to be full blown Fat Ass Porker Fest 2003.
One of my tricks on Thanksgiving is to load my plate with the healthier stuff, and only take small portions of the good stuff like stuffing and gravy. Last year I made dinner for the family and made sure to have a few vegetable dishes along with the Thanksgiving staples. One I tried and was a big hit was this Green Beans with Caramelized Onions and Dill, instead of having that heavy casserole. If you have a few lighter options to fill up on, you won't have room for all the heavier foods.
Ingredients:
1 tbsp olive oil
1 tbsp sugar (or splenda)
16 oz frozen pearl onions
16 oz frozen cut green beans, or whole green beans
2 tbsp dill, fresh, chopped
1/2 tsp table salt
1/4 tsp black pepper
Instructions:
1. Heat oil and sugar together in a large skillet over medium-high heat. Add onions and sauté until tender and golden brown, stirring frequently, about 10 minutes.
2. Add green beans and cook until crisp-tender, stirring frequently, about 3 minutes.
3. Remove from heat and stir in dill, salt and pepper. Yields about 1/2 cup per serving. (Note: This dish will keep well in the refrigerator for up to 3 days.)
A Few of Our Favorite Things
Following Oprah's lead, I thought I'd share some my favorite things relating to weight loss, health, wellness, and overall fitness. Some make great gift ideas, some are just great for you.
If you've got something you love or would make a great gift (and is fitness or wellness-related), tell us about it!
Walden Farms - Kathy actually turned me on to this awesome site which has, by some bizarre miracle, zero point salad dressings. Yeah, you heard me. And they're good. Like, really, really good. They claim they're calorie free and sugar free. I honestly am not sure how that works, nor am I sure that I want to know. I'm sure it's chock full of artificial this and that, but their Honey Dijon is the bomb.
Reebok Select Yoga Kit - These are so handy dandy. Get someone started on the yoga path properly with all the tools they'll need: a mat, a strap and a blocks, all with a beginning yoga CD. The mat is great for pilates, too, and I like it better than Gaiam's because this one doesn't slip as much.
Propel Fitness Water - I love this stuff. I love it. Love it. Granted, pure water is completely calorie free, but when it's hard to get all your water in, Propel makes it easy by adding tasty flavors (peach is my favorite) for only a smidge of calories. You tend to drink more when it tastes good and it's also got some added B, C ad E vitamins. Drink up!
HoMedics Foot Spa - Be nice to your feeties! You carry your ass around on them, you run on them, you schlep groceries, kids and hopefully work out on them. They deserve time off, too. Besides, good foot care makes for a healthy back and good circulation. So, kick your shoes off and soak them in one of these foot spas. I love mine. I didn't think I would and sometimes it's a production, but it's worth it, especially when you throw in some Body Shop Peppermint Foot Soak and follow up with the rest of the Peppermint Foot Care products. Ahhhh. They'll appreciate it the next time you stuff them into stinky running shoes.
No Pudge Brownies - Hell. Yes. Kathy also turned me on to these yummy, delectable brownies. They're gooey and fudgey, but made with one regular-sized container of non-fat vanilla yogurt and that's it. Wham, bam, brownies! There are all kinds of recipes on the site for variations, but the traditional brownie recipe runs 2 POINTS a serving (one brownie). They're so amazingly good, people won't be able to tell they're not a zillion calories. Give those as a holiday treat and represent!
No Sweat Towel - I hate when I get on the lifecycle after an old hairy man has been rubbing his boys all over the seat and dripping buckets on the handles. I haven't tried this yet, but read about it tonight and decided to pass it on. I think it would make a great gift or stocking stuffer for the gym rat in your life and order an extra one for you!
Philosophy 3-in-1 Body Wash, Shampoo & Conditioner - The other day we were pondering that we're "eating" vicariously through our beauty products. And that's fine with me! Smelling Philosophy's amazing scents, like Pumpkin Pie, Chocolate Chip Cookie and Cinnamon Buns, it lets me indulge without the bulge. It foams up a ton and fills my bathroom with the scent of delicious things, leaving a faint fragrance on my skin of dessert. Not only do I get pampered, but my cravings do, too.
Donut Wear - I just got my Put Down the Donut t-shirt in the mail the other day (dig the hair, huh?). I love it. I'm wearing it to the gym. They'll be all the rage soon, just you watch.
That's all for now.